Inspired Hand-Crafted Beers On Draft
Become a HopHead
Receive updates on special discounts and offers, menu reviews, and more!
Inspired Hand-Crafted Beers On Draft
Crisp & Light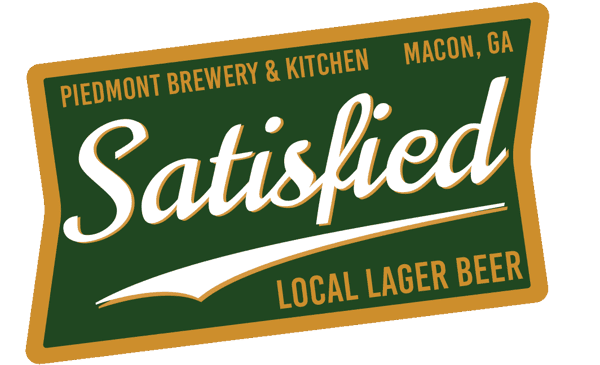 Satisfied – Local Lager Beer
5.0% ABV / 13 IBUs

Our year-round Local Lager Beer will be your new favorite go-to beer. Crisp, cold and crushable. Light in color, big on flavor. This beer won a silver medal at the 2019 U.S. Beer Open Championship. Cheers to staying Satisfied!Taster $28oz Draft $316oz Draft $516oz Can $4.5016oz Can 4 Pack $14
Hoppy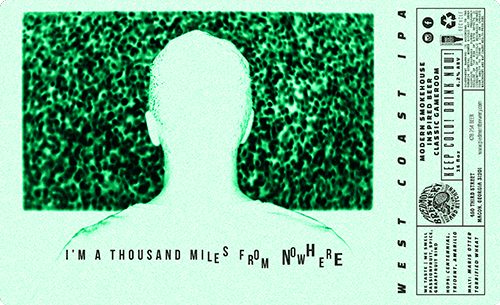 *** NEW *** I'm A Thousand Miles From Nowhere WCIPA
6.2 ABV / 75 IBUs

This WCIPA features Trident, a new hop blend from Hopsteiner that is a killer combination of citrus fruit and tropical fruit, particularly passion fruit. Light malt backbone to let the hops shine. Rounded bitterness that is firm but pleasant.Taster $2.508oz Draft $3.5016oz Draft $6
Sunshine Daydream Tropical IPA
6.6% / 65 IBUs

Intense fruit-forward bouquet of orange, mango, papaya and a bit of pine thanks to massive amounts of double dry-hopping. The two-row and golden naked oats grist bill provides balance.Taster $2.508oz Draft $3.5016oz Draft $616oz Can $4.5016oz Can 4 Pack $16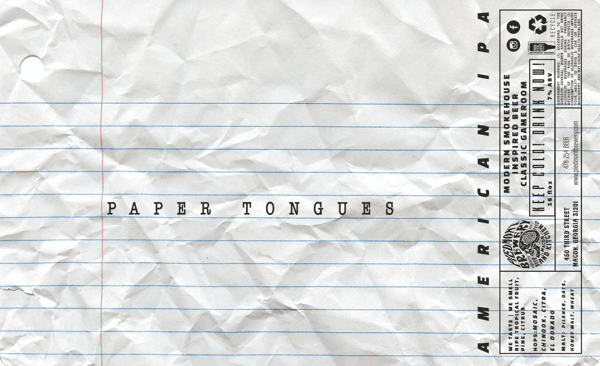 Paper Tongues American IPA
7.0% ABV / 75 IBUs

This modern American IPA features a light malt bill of pilsner, oats, wheat and honey malt, creating the perfect background for the hops to shine. Mosaic, Citra, El Dorado and Chinook hops give you all of the overripe tropical fruit, orange marmalade and piney resin that your senses can handle.Taster $2.508oz Draft $3.5016oz Draft $6
Barrel-Aged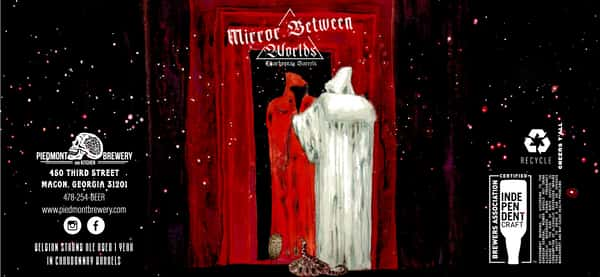 Mirror Between Worlds Chardonnay Barrel Aged Belgian Golden Strong Ale
This 4 Year Anniversary Belgian Golden Strong Ale was aged for 1 year in fresh Cabernet Sauvignon barrels. Slight spice, white wine grapes, floral and oaky vanilla buttercream. Nice and dry with a pleasant alcohol warmth. Look for the white wax bottles!Taster $4.5011.5oz Draft $6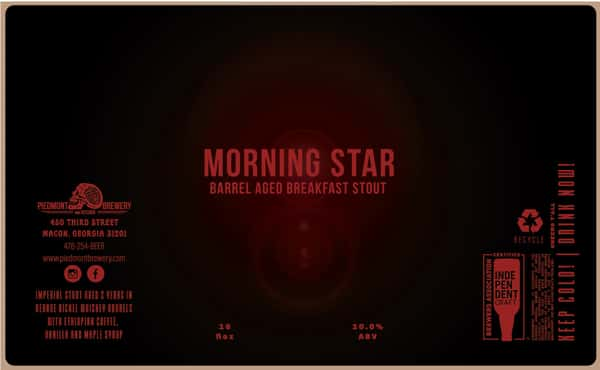 Morning Star George Dickel Barrel-Aged Breakfast Stout
10% ABV / 45 IBUs

2 years ago, our friends at George Dickel hooked us up with some freshly dumped whiskey barrels. We filled them with an imperial stout and patiently waited for the barrels to do their thing. We took that 2 year old barrel-aged imperial stout and added fresh ground Ethiopian coffee, maple syrup and fresh vanilla. The result is a dark, rich, thick and slightly sweet stout with beautiful notes of oaky whiskey, coffee with a side of pancakes and creamy vanilla wafers!Taster $411.5oz Draft $716oz Can $5.5016oz Can 4 Pack $20
To-Go Beer
All To-Go Beer is packed in 16oz Tallboy cans. Ask your server for a current list of what we have available for To-Go purchase. Mixed 4-Packs is cool with us.