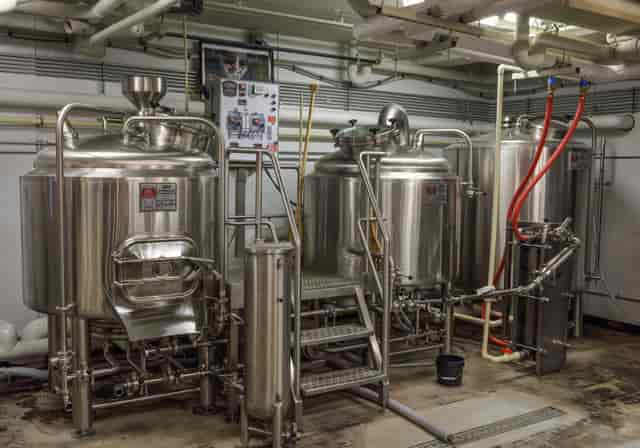 Inspired Hand-crafted Beers On Tap
Become a HopHead
Receive updates on special discounts and offers, menu reviews, and more!
Inspired Hand-Crafted Beers On Draft
Crisp & Light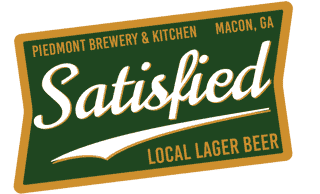 Satisfied – Local Lager Beer
5.0% ABV / 13 IBUs

Our year-round Local Lager Beer will be your new favorite go-to beer. Crisp, cold and crushable. Light in color, big on flavor. This beer won a silver medal at the 2019 U.S. Beer Open Championship. Cheers to staying Satisfied!Taster $28oz Draft $316oz Draft $5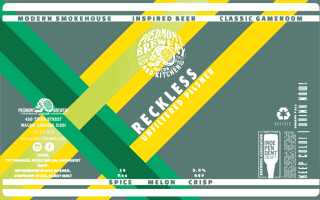 *** NEW *** Reckless Unfiltered Pilsner
5% ABV / 35 IBUs

Traditional pilsner but unfiltered! Dry hopped with spicy German Tettnang hops along with an exciting new German hop called Grungeist. Spicy, floral, dank and green melon flavors and aromas. Crisp and dry.Taster $28oz Draft $316oz Draft $5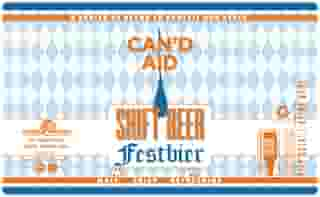 Shift Beer Festbier (Can'd Aid Series #2)
5.5% ABV / 20 IBUs

Festbier! This is a damn fine tasting lager brewed in the spirit of Fall. A classic German lager clocking in at a crushable 5.5% ABV, this beer was brewed with German malt, German hops and German yeast (I'll take Reinheitsgebot for $1,000 Alex). The perfect beer for the time of year. This beer pairs well with fire pits, college football and big pots of chili! *****16OZ CAN POURS ONLY*****16oz Can Por Only $5
Dark & Roasty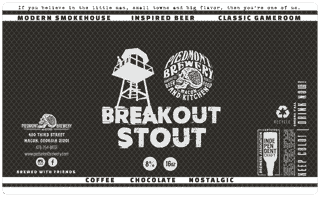 Breakout Stout (Jailhouse Brewing Collabroation)
8% ABV / 45 IBUs

A collboration beer that we brewed with our homie Glenn from Jailhouse Brewing.
Straight from the original Jailhouse Untappd account: When people say "I don't drink dark beer," this is the beer we recommend. It often redefines their idea of dark beer. You can smell the chocolate malt from a mile away. Next comes the espresso flavors of the roasted barley, followed by a lingering bitterness of American Hops. The complexity balances out with a respectable nudge of alcohol."Taster $3.5011.5oz Draft $6
Hoppy
To Live is to Fly American IPA
6.2% ABV / 75 IBUs

A juicy West Coast IPA (yes, you heard what I said) that hits on all cylinders. Aromas of dank pine and bright citrus dripping in honey. Flavors of sticky candied orange slices and grapefruit zest. The smooth back-end bitterness leads to a perceived dryness while still hinting at a pleasant candy-like sweetness. All of the above plus it has a nice mouthfeel. So crazy on so many levels.

Brewed in honor of the late Townes Van Zant.

To live is to fly
Low and high
So shake the dust off of your wings
And the sleep out of your eyes

And a huge shout out to our friend Isaac Ramsey for letting us turn his bus station wall mural into a dope ass can label!Taster $2.508oz Draft $3.5016oz Draft $6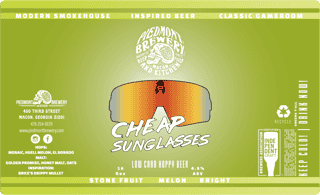 Cheap Sunglasses Low Cal Hoppy Beer
4% / 45 IBUs

Low Carb / Low Cal Hoppy Beer that is nice and dry but definitely not boring. Huge hop character showcasing stone fruit, dank berries and melon. Pleasant notes of honey malt. A true crusher and, at just 6-ish grams of carbs, perfect for those brave souls stickin' to those New Years Resolutions!Taster $2.508oz Draft $3.5016oz Draft $5
To-Go Beer
All To-Go Beer is packed in 16oz Tallboy cans. Ask your server for a current list of what we have available for To-Go purchase. Mixed 4-Packs is cool with us.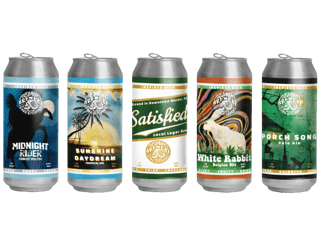 Beers Inspired By Music
inspiration, move me brightly